Professional Bathroom Renovation Services in Blue Ash, Ohio
We at Blue Ash Plumbing & Drain have all the skills and expertise necessary to make your bathroom a sanctuary that you look forward coming home to. If you'd like to transform an older bathroom into something your friends and family admire, we are the company to call.
We offer low-cost bathroom renovation services throughout Greater Cincinnati and Southern Ohio. As one of Blue Ash's best bathroom remodeling services, we offer ongoing bathroom renovation services every single day of the year. We are your local bathroom remodeling experts near you in Greater Hamilton County. If you're ready to pull the trigger on your bathroom transformation or bathroom renovation but you aren't sure where to start, no worries! We can guide you through making all the best choices and make the entire process simple, painless, easy and affordable. We start with the types of products and materials you can choose from and we look at the layout of the room. It can be difficult trying to decide on your own se we offer free in home consultations. Our friendly bathroom renovation experts are there with you every step of the process to make sure your bathroom renovation project is a big hit when it's done.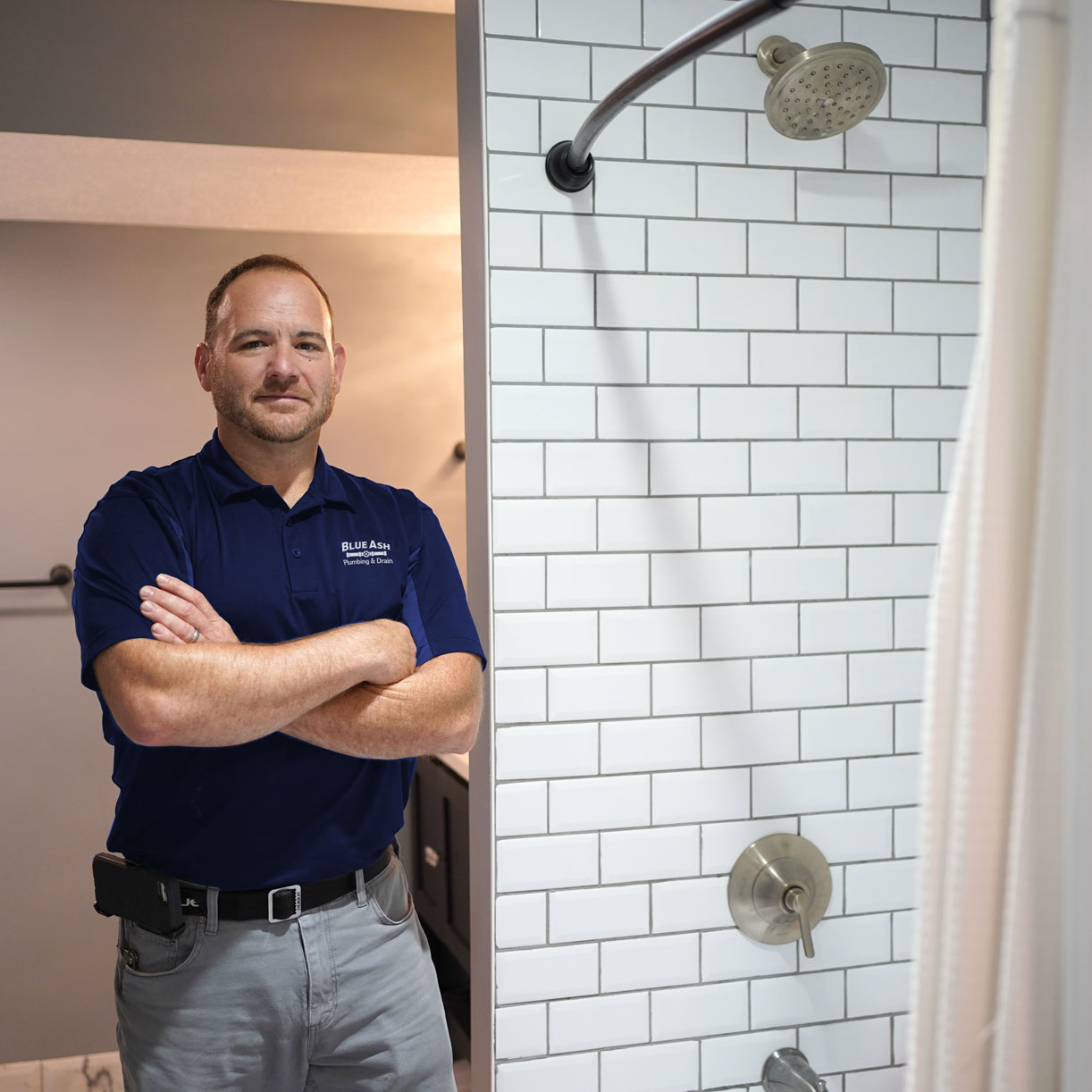 We're friendly and professional
We'll treat you with respect, and we'll always be on time.

We're knowledgeable and experienced
Our plumbers have years of experience in the plumbing industry, so they can tackle any issue that comes up!

We're honest and reliable
We make sure everything is completed properly before leaving your home or business premises at the end of each day (or night).

Full Bathroom Remodels in Blue Ash, OH
If you're looking to remodel your bathroom, Blue Ash Plumbing & Drain can help. We offer full bathroom remodels for homes and businesses in Southwest Ohio. Our experienced professional plumbers are licensed and insured, so rest assured that your renovation will be done right the first time!
A full bathroom remodel is a complete overhaul of your bathroom. This includes replacing all of the fixtures, as well as adding or removing walls and/or floors. A partial bathroom remodel is a smaller update that may include some repainting or changing out one of the fixtures but does not involve any major construction work.

Expert Bathroom Renovation Services in Southwest Ohio
If you are looking for expert bathroom remodels in Southwest Ohio, our team of licensed plumbers at Blue Ash Plumbing & Drain will provide top-notch service to meet your needs. We'll work with you to create a custom plan that fits your budget while maximizing space utilization and style preferences.

Proud Clarion Bathware® Partner
Clarion Bathware® is a brand of plumbing fixtures that is made in the United States. We're proud to be a Clarion Bathware® partner and offer products from the world's leading manufacturer of luxury bathtubs and shower systems. Whatever you need for your new bathroom, you can be sure Clarion can supply it – and Blue Ash Plumbing & Drain can install it!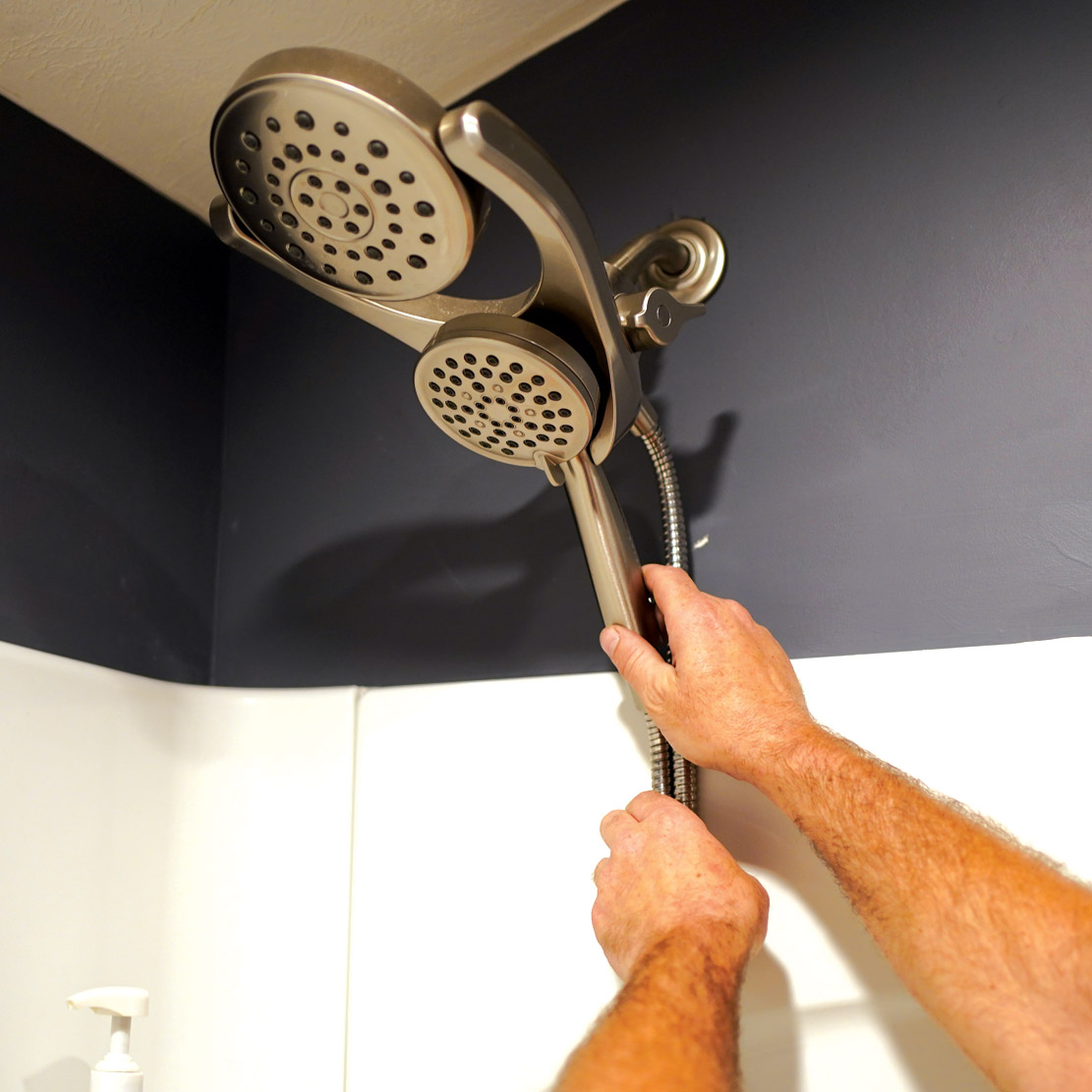 Frequently Asked
Bathroom Remodeling

Questions

Blue Ash Plumbing & Drain is the best choice for plumbing repair and maintenance in Blue Ash, OH. We have been in business for over 10 years, offering high quality workmanship at reasonable rates. Our licensed plumbers are bonded and insured, so you can rest assured that their work will be done to code. They are also members of the Better Business Bureau and have earned a 5-star rating on Google as well as Angie's List. 
What does the remodeling process look like?
The remodeling process from start to finish looks something like this:
An estimate is provided for the work to be done. The price will depend on the size of your home, where you're located, and what kind of materials are used for the remodeling. We provide an initial estimate free of charge and will meet with you to discuss your needs in detail before sending over a final proposal.
A deposit is required at the time of signing a contract with us. This is due to allow us time to acquire all necessary materials.
The date for beginning construction can be set based on mutual agreement between our team at Blue Ash Plumbing & Drain and yourself.
Once everything has been installed, our project managers will walk through each room with you so that they can ensure everything matches up correctly before closing out the final paperwork, which includes any warranties or guarantees related specifically to your new fixtures and our service.
Why should I remodel my bathroom?
Remodeling your bathroom is a great way to add value to your home. It's also a great way to make it more comfortable, functional, and beautiful. And more inviting. And more efficient. Remodeling your bathroom will help you enjoy it for years to come, whether that means living in that home as long as possible or selling it quickly for top dollar when the time comes to move on.
Does Blue Ash Plumbing & Drain Ever Work with Subcontractors?
No, Blue Ash Plumbing & Drain does not work with subcontractors. We keep our project in-house to ensure we can complete our projects as quickly and efficiently as possible, keep costs low, and provide outstanding service to you.
Each of our field technicians is a skilled professional who does their job well and is an invaluable resource for us at Blue Ash Plumbing & Drain. They help us achieve more for our customers without taking any shortcuts or compromising the quality of workmanship on any level. This allows us to give you the best value for your money without ever needing to sacrifice on quality or service!
24/7 Emergency Plumbing Service in Blue Ash, Ohio
We are available 24/7 to help with your plumbing problems. If you have a plumbing emergency, and it's not an easy fix, we will be happy to come out and assist you. We can handle any job, big or small. 
We are licensed, insured, and bonded so that you know that we are a safe company with professional employees who know what they're doing. We are part of a network of local plumbers throughout the area who can assist with any problem that comes up at your home or business, including: 
Sewer repair

 

Water damage restoration

 

Gas leak repair

 

Water heaters

 

Sinks and faucets

 

Toilets and toilet repair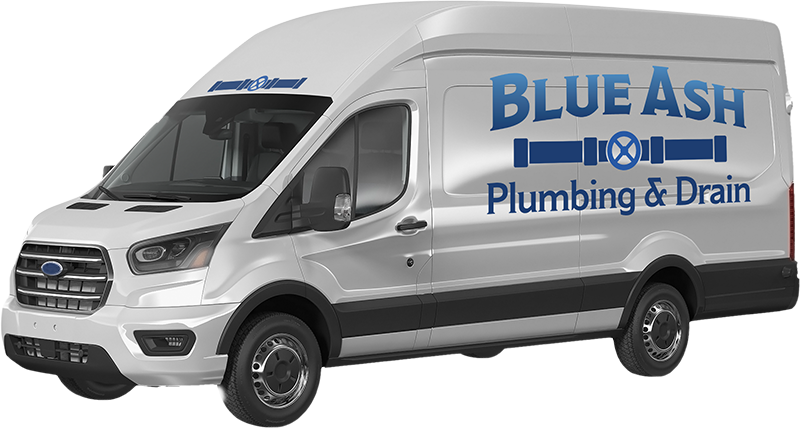 Schedule Your Emergency Service