Full Bathroom Remodeling, Bathroom Renovation Experts in Blue Ash, OH
Bathrooms are one of the most important and personal rooms in a dwelling. In fact, in some homes, some homeowners see it as a sort of sanctuary after a long day at work. However, for the most part, most homeowners aren't getting the most out of their bathrooms. When we think of inefficiencies in the home, rarely do we think about the bathroom. Nevertheless, some homeowners are wasting up to 200 gallons of water each day because of a leaky sink or toilet.
Moreover, the damp environment of an older bathroom becomes the perfect place for mold, mildew and even insects. Leaking water ends up rotting out expensive flooring and mold problems, electrical issues and other damage ensues. Because bathrooms are such an essential and personal part of the home that often gets neglected, we at Blue Ash Plumbing & Drain believe everyone should have the bathroom they deserve with everything they need. Our bathroom remodeling and bathroom renovation experts help you rebuild the bathroom of your dreams at affordable price rates with flexible finance options.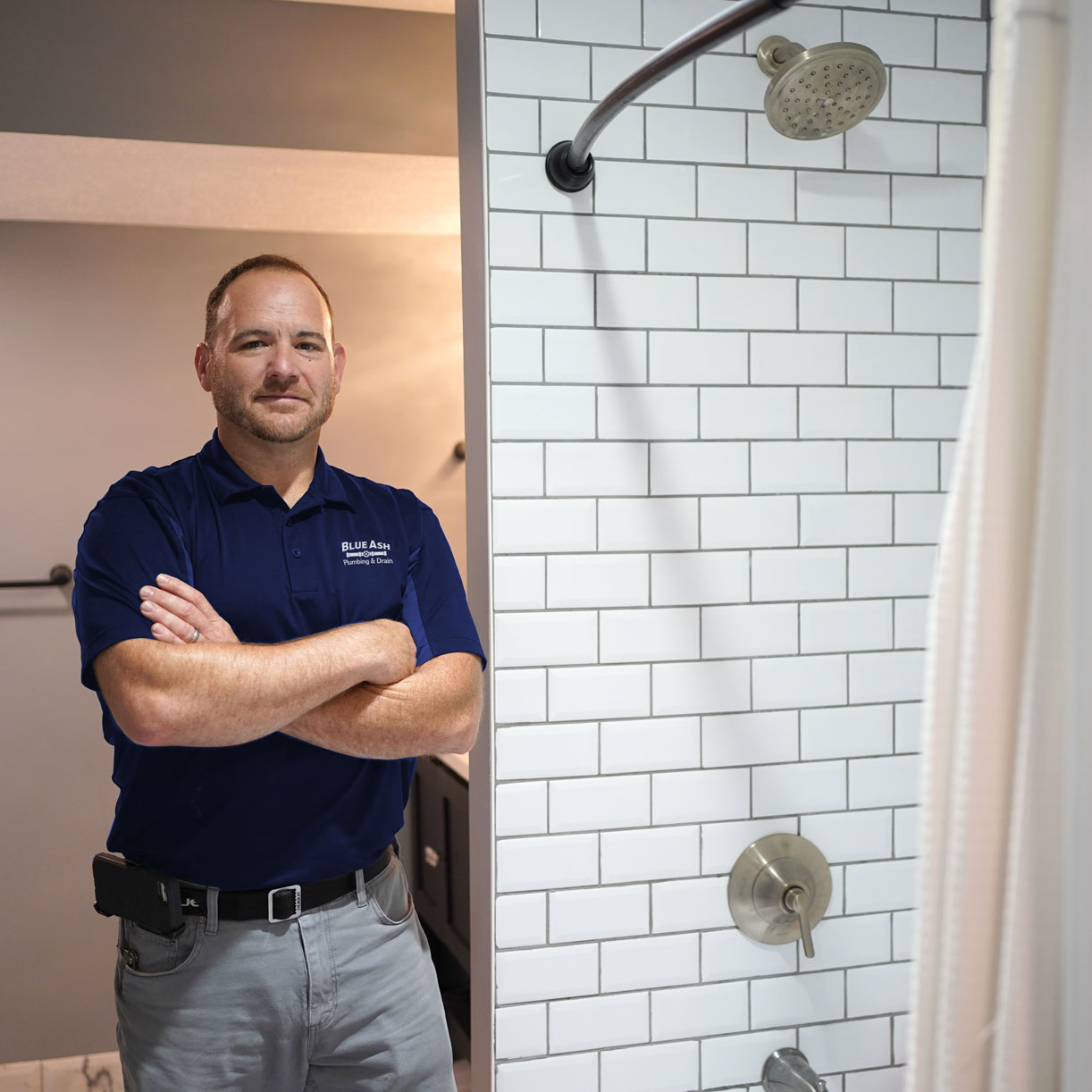 We're friendly and professional
We'll treat you with respect, and we'll always be on time.

We're knowledgeable and experienced
Our plumbers have years of experience in the plumbing industry, so they can tackle any issue that comes up!

We're honest and reliable
We make sure everything is completed properly before leaving your home or business premises at the end of each day (or night).

Bathroom Remodels in Blue Ash, OH
At Blue Ash Plumbing & Drain, we pride ourselves on providing the highest quality workmanship and products for our customers. Our team uses only the best materials, such as luxurious granite countertops, quartz shower floors, and hand-painted tile walls. Whether you want to replace your old tub with a spa-like walk-in shower or a double vanity sink with a large mirror above it that reflects the light coming through the window behind it, we have the capabilities to make your dream bathroom come true!

Bliss Walk-In Tubs in Southwest Ohio
If you're looking for a brand-new walk-in bathtub in Southwest Ohio, look no further than a Bliss Walk-In Tub installed by Blue Ash Plumbing & Drain. We provide excellence in customer service and high-quality products for every one of our customers. Our walk-in tubs are made with the highest level of craftsmanship and attention to detail. We can help you choose a walk-in tub to fit your exact needs!

Bathroom Repair, Maintenance & Installation in the Cincinnati Area 



Blue Ash Plumbing & Drain is a full-service plumbing company serving the Cincinnati area. We are a family-owned and operated business that has been serving the Blue Ash and Cincinnati area for over 10 years.
Our experienced technicians will provide you with quality workmanship at an affordable price. We offer:
Bathroom Repair, Maintenance & Installation
Plumbing Repairs & Upgrades
Drain Cleaning Services
We are your one-stop shop for all of your residential or commercial plumbing needs!
At Blue Ash Plumbing & Drain, we are passionate about helping our customers achieve the bathroom of their dreams. Every customer is unique, and we take the time to understand what you want and how you live in order to create a design that will make your home more comfortable and enjoyable for years to come. From simple repairs to complete remodels and everything in between, we've got the experience necessary to ensure that your project goes smoothly from start until completion. Our goal is 100% customer satisfaction!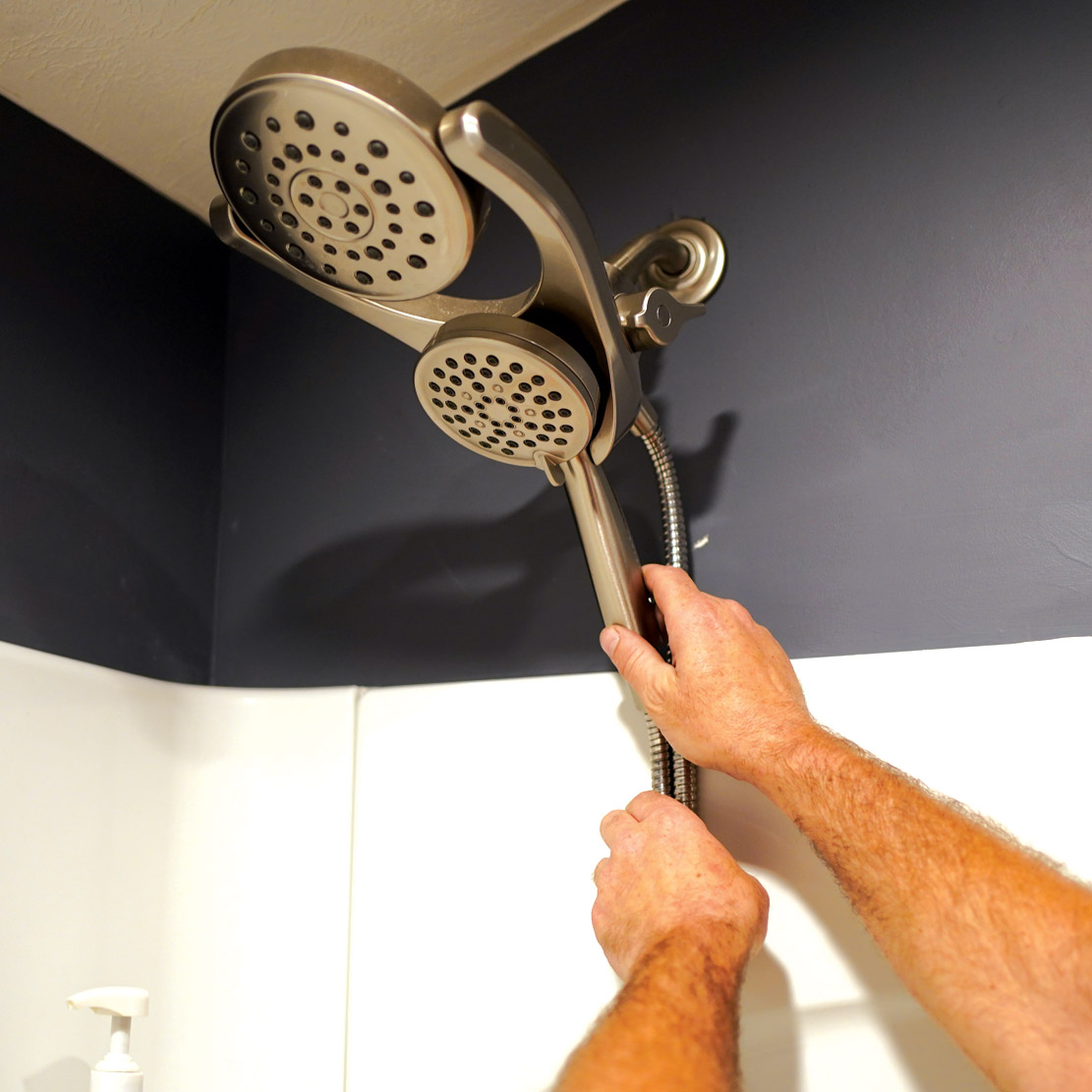 Frequently Asked
Bathroom Remodeling

Questions

Blue Ash Plumbing & Drain is the best choice for plumbing repair and maintenance in Blue Ash, OH. We have been in business for over 10 years, offering high quality workmanship at reasonable rates. Our licensed plumbers are bonded and insured, so you can rest assured that their work will be done to code. They are also members of the Better Business Bureau and have earned a 5-star rating on Google as well as Angie's List. 
Why should I remodel my bathroom?
Upgrading your bathroom is a sure way to increase the value of your home while improving its appearance and utility tremendously. You will enjoy it more and your home will be worth more because of it. If you ask a real estate agent for an estimate for your home, you will see your home value goes up dramatically after a professional renovation or bathroom remodel done right. Because it needs to be done right, using a bathroom specialist like Blue Ash Plumbing & Drain is a must! Remodeling your bathroom will beautify your home and give you a greater sense of belonging and luxury. 
Do I need a plumber to remodel my bathroom?
If you're looking to improve your bathroom, we strongly suggest hiring an expert like Blue Ash Plumbing & Drain to remodel or renovate it. Hiring a professional plumber plays such an essential role in this type of skilled work because our experts are trained and proficient at bathroom work. Hiring a professional is also important because toilets, showers, sinks, bathtubs and other plumbing connections and drains require skill and expertise. 
Can I use my Bliss Tub be as a shower?
Bliss Tubs can be used for showering. This is convenient if you don't feel like using your Bliss tub for a full bath. If you just need a quick shower, Bliss Tubs have a deluxe faucet that comes with an extendable or retractable hand-held head. It can be mounted on the deck of the tub. Or, your bathtub installer can also mount the showerhead on the wall. 
24/7 Emergency Plumbing Service in Blue Ash, Ohio
We are available 24/7 to help with your plumbing problems. If you have a plumbing emergency, and it's not an easy fix, we will be happy to come out and assist you. We can handle any job, big or small. 
We are licensed, insured, and bonded so that you know that we are a safe company with professional employees who know what they're doing. We are part of a network of local plumbers throughout the area who can assist with any problem that comes up at your home or business, including: 
Sewer repair

 

Water damage restoration

 

Gas leak repair

 

Water heaters

 

Sinks and faucets

 

Toilets and toilet repair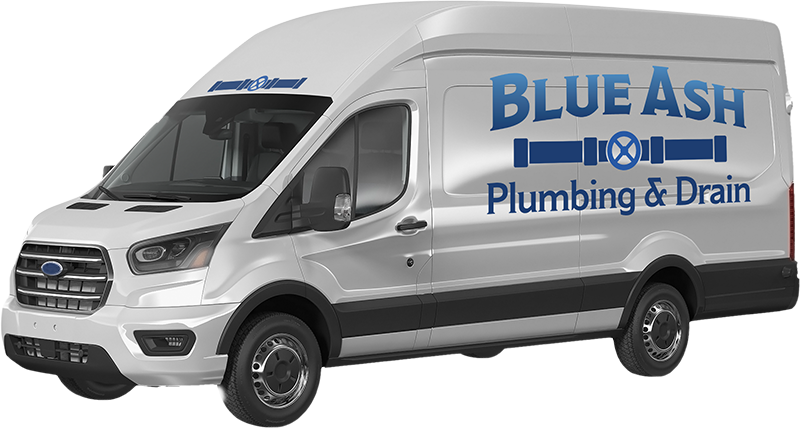 Schedule Your Emergency Service