Expert Drain Cleaning & Excavation Services in Blue Ash, OH
Blue Ash Plumbing & Drain is a family-owned, licensed and insured drain cleaning and excavation company in Blue Ash, OH. We offer drain cleaning and excavation services for residential and commercial customers.
Our experienced technicians are trained to use state-of-the-art equipment that helps them inspect drains more efficiently than ever before. This technology allows us to quickly identify blockages and determine their cause so we can recommend effective solutions for your drain problems. We always strive to provide superior customer service with each visit, so you can feel confident knowing that we will take care of your problem from start to finish!
Our plumbers know exactly how to handle any drain issue. Whether you're calling us for a simple drain cleaning job or an emergency flood clean-up situation, we'll get your plumbing issues resolved quickly and efficiently—and without breaking your budget!
(513) 995-4898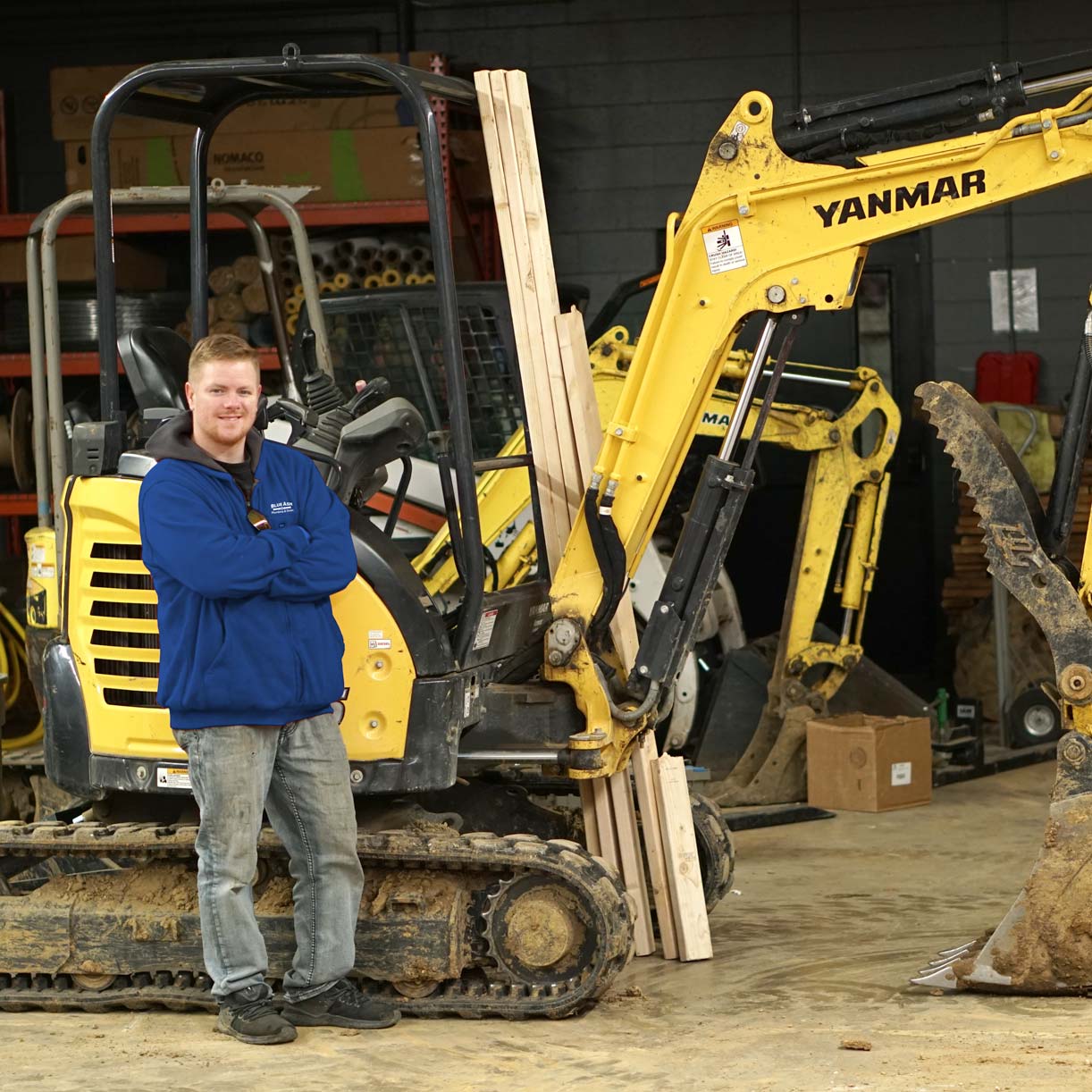 We're friendly and professional
We'll treat you with respect, and we'll always be on time.

We're knowledgeable and experienced
Our plumbers have years of experience in the plumbing industry, so they can tackle any issue that comes up!

We're honest and reliable
We make sure everything is completed properly before leaving your home or business premises at the end of each day (or night).

Excavation for Sewer Lines in Blue Ash, Ohio
If you're looking for professional sewer line repair in Blue Ash, Ohio, look no further than Blue Ash Plumbing & Drain. We have a team of expert plumbers and drain cleaners who are available 24/7 to help with any emergency plumbing issues you may be having. We specialize in sewer line repair and replacement services, so if you need a new pipe installed or an old one repaired, we can take care of it quickly and efficiently at a great price!
Signs Excavation Might Be Necessary
You are experiencing a drain clog, water leak, or sewer line clog
Your sewer line is broken
Your water line is broken
Your water heater has been leaking for some time and needs to be replaced

Sewage Line Trenching
For drain cleaning services in Blue Ash, OH, you can count on us to provide sewage line trenching. This is an important service for your home or business when it comes to preventing damage to sewer lines. As a result of excessive back pressure in the drain, roots from trees and other plants may grow into the sewer line and cause leaks or breaks. When this happens, it can lead to major flooding issues that can be costly if not addressed quickly.
Our expert staff will carefully excavate around your sewage lines so as not to disturb any landscaping or other structures beneath your property. We offer trenchless pipe repair services for both residential homes as well as commercial businesses throughout Blue Ash!

Water Line Repair, Installation & Replacement
Water line repair, replacement, or installation services are also provided by the company. When you need your water lines repaired, replaced, or installed, call us at (513) 995-4898 to see how we can help you out with this. We employ licensed professionals who understand the importance of water lines and know how to make sure that they are in good condition at all times. Also, when it comes to water line leak detection and repair service, we have professionals who will be able to clearly detect whether there is a leak in your pipes and then fix it accordingly so as to ensure your safety and security when using your plumbing system.

Trenchless Sewage Line Repair
Trenchless Sewer Line Repair is a process that uses trenchless technology to repair sewer lines without having to dig up the ground. This helps prevent damage from digging and reduces the costs associated with excavation. The technology used for this process can be applied in a variety of situations including, but not limited to:
Sewer line breaks
Sewer line collapses
In addition to saving time and money, trenchless sewer line repair also has a number of other benefits that homeowners will appreciate, including:
The ability to restore service immediately after repairs are completed; no need to wait days or weeks while your plumbing contractor excavates an entire section of your yard!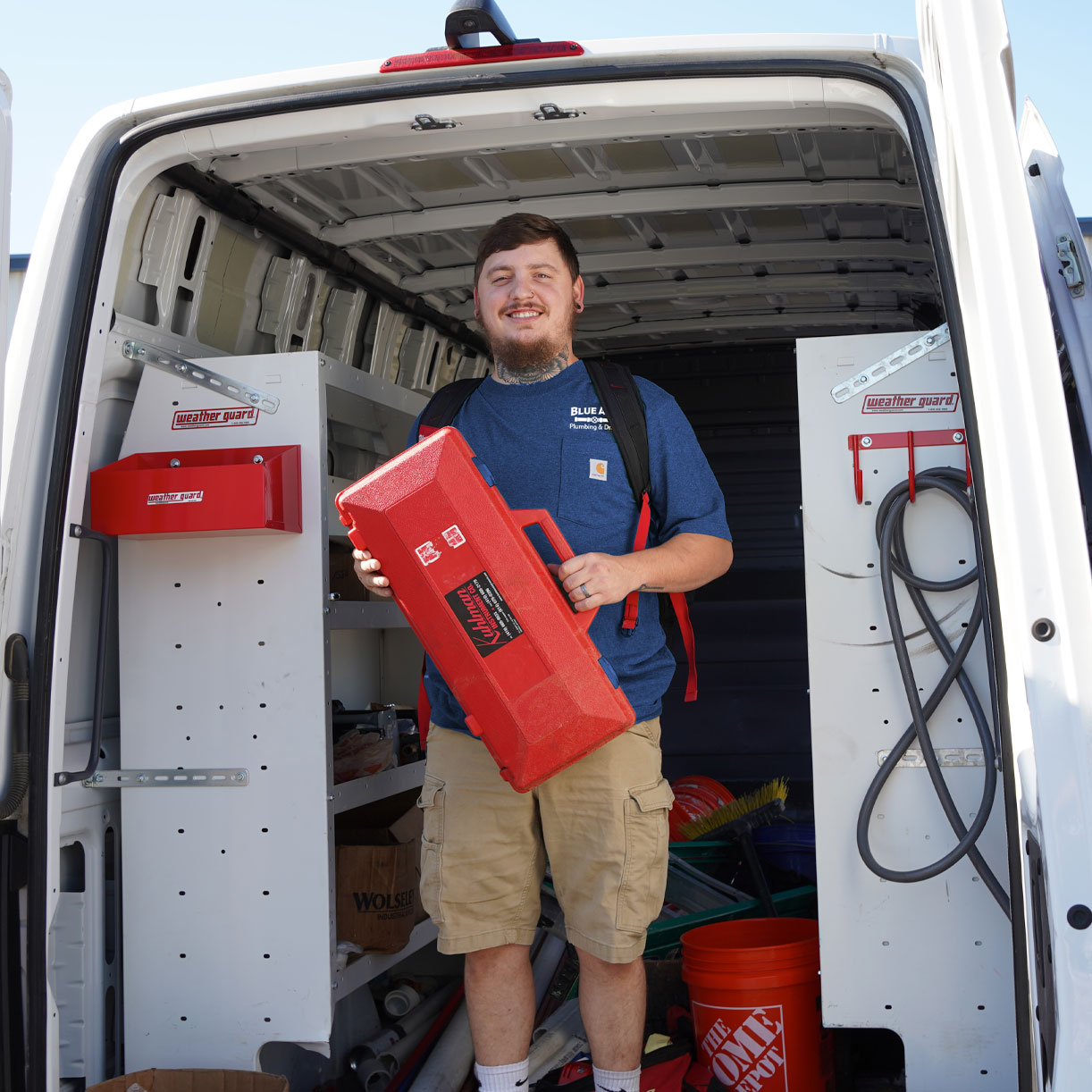 Frequently Asked
Excavation

Questions

Blue Ash Plumbing & Drain is the best choice for plumbing repair and maintenance in Blue Ash, OH. We have been in business for over 10 years, offering high quality workmanship at reasonable rates. Our licensed plumbers are bonded and insured, so you can rest assured that their work will be done to code. They are also members of the Better Business Bureau and have earned a 5-star rating on Google as well as Angie's List. 
What is sewer & drain cleaning?
Sewer and drain cleaning is a process that involves removing blockages from drains and sewers. Blockages can be caused by a number of things, including: 
Food particles

 

Debris from pipes

 

Dirt and grime buildup

 
Do most homes have a sewer cleaning drain?
The answer to this question is yes. Most homes have a sewer cleaning drain. In fact, most of the time, your sewer cleaning drain is the same as your kitchen sink drain. That's because it connects to the main sewer line and drains both water and waste down into it.
Do all houses have sewer cleanouts?
As a homeowner, you probably know that sewer lines are important for the health and safety of your home. What you may not know is that these underground pipes carry sewage and wastewater from your home to a sewage treatment plant. Sewer lines are usually made out of clay, PVC, or cast iron.
Is every house going to need sewer line repairs? Unfortunately, it's possible that any home could have problems with their sewer lines if they're not properly maintained or if there has been damage done to them by tree roots or structural settling over time. A professional drain cleaning service can help identify any potential problems before they become an issue!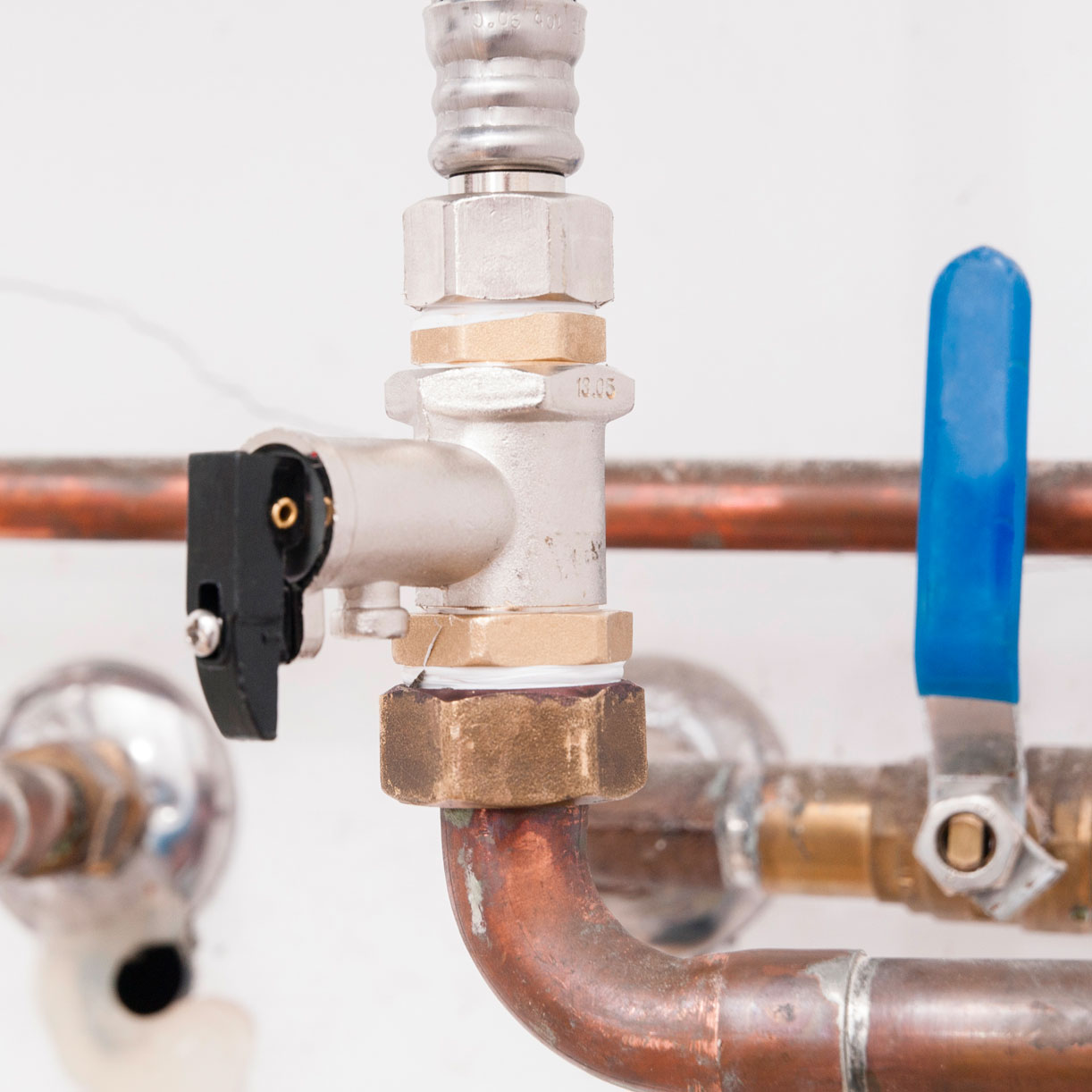 Gas Line Installation & Repair
Gas line installation and repair requires the help of a professional contractor, who can also perform necessary maintenance and repairs if you notice any problems. If you smell gas in your home, it's important to alert the authorities immediately. Here are some steps to take:
Check all gas appliances in the house to make sure they are turned off and not leaking any fumes.
Make sure there aren't any leaks in your water heater or furnace (if applicable).
If there is a leak, turn off all electrical outlets that have been affected by it.
If you have a gas leak inside your home, don't use any type of open flame or light source until an expert has inspected the cause of the problem and repaired it completely.
24/7 Emergency Plumbing Service in Blue Ash, Ohio
We are available 24/7 to help with your plumbing problems. If you have a plumbing emergency, and it's not an easy fix, we will be happy to come out and assist you. We can handle any job, big or small. 
We are licensed, insured, and bonded so that you know that we are a safe company with professional employees who know what they're doing. We are part of a network of local plumbers throughout the area who can assist with any problem that comes up at your home or business, including: 
Sewer repair

 

Water damage restoration

 

Gas leak repair

 

Water heaters

 

Sinks and faucets

 

Toilets and toilet repair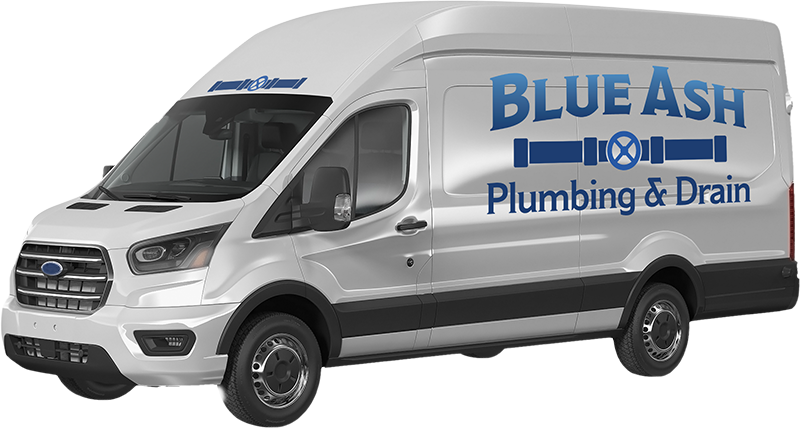 Schedule Your Emergency Service