Expert Water Heater & Water Softener Services in Blue Ash, OH
If you're looking for water heater or water softener installation, repair, maintenance, and replacement services in Blue Ash, OH, then look no further than Blue Ash Plumbing & Drain. Our team has extensive experience working with all types of water heaters and water softening systems, and we offer 24/7 emergency service. The professionals at our family-owned business are highly trained and knowledgeable about all things plumbing related so that you can rest assured knowing that you'll be getting top-notch service from start to finish. Water heaters are the most common plumbing repair in Blue Ash, OH. They can last a long time, but they will need to be replaced periodically. Water heaters come in three types: gas, electric and tankless. In general, gas is the most efficient because it heats water more quickly than other types of units. However, if you have children or people with mobility issues who use your home's shower facilities frequently, then an electric or tankless unit may be preferable because they're quieter than their counterparts and don't require periodic maintenance, like changing out filters or flushing pipes every few years.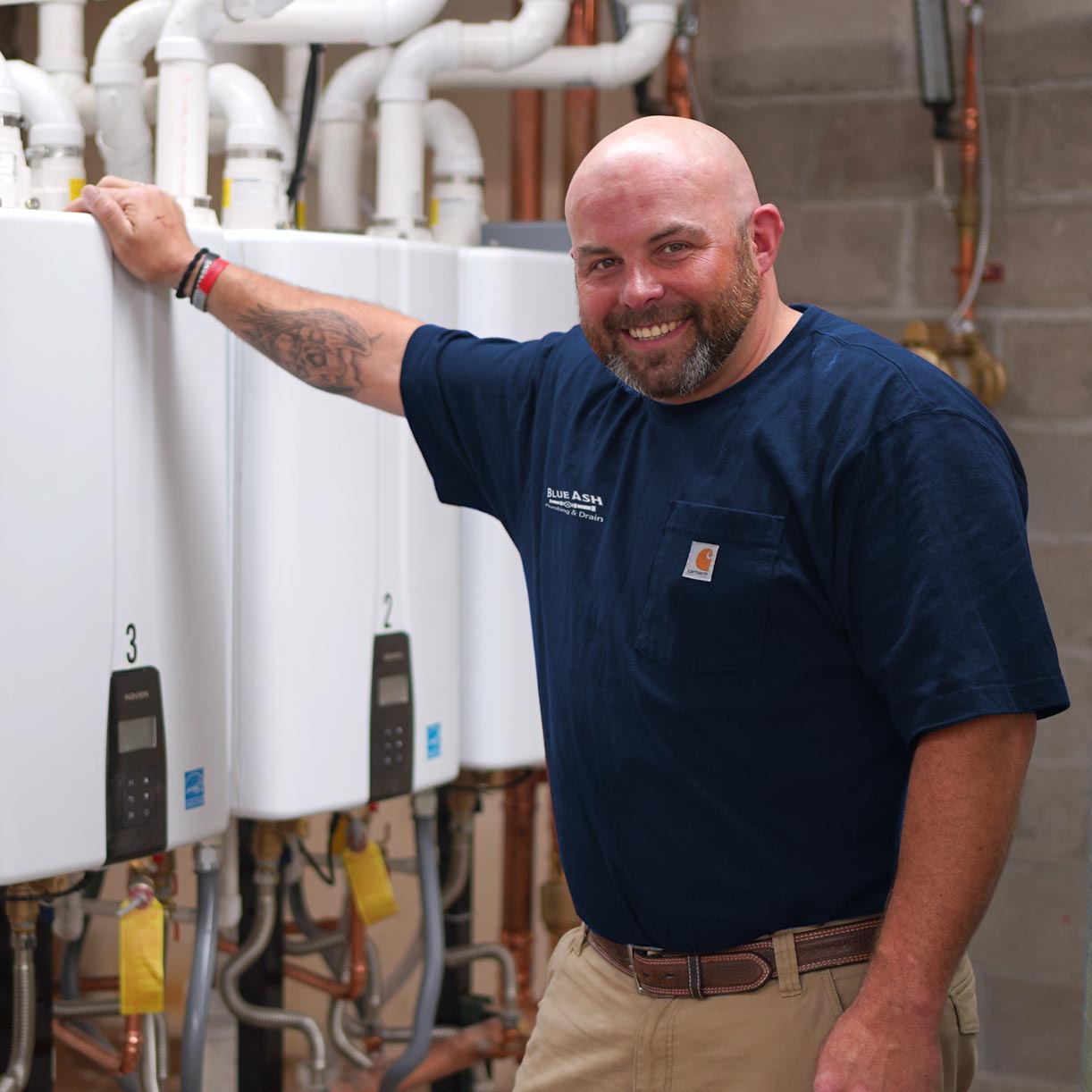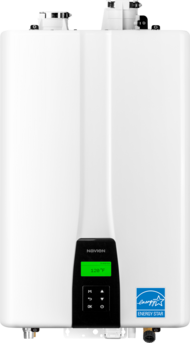 Tankless Water Heaters
It wasn't until around the 1990s that tankless water heaters began hitting the mainstream here in the U.S. Since that time, they have only increased in popularity. Tankless water heaters are also known as on-demand water heaters or on-demand hot water systems. Tankless water heaters, unlike their conventional predecessors, don't store any heated water.

Electric Water Heaters
Electric water heaters have a lot of different benefits. Some of their benefits include the fact they're much easier to install. They are easier to use, and better for the environment. Although they are less expensive to install, electric water heaters can end up costing more to operate. If you're comparing the efficiency of an electric water heater with the efficiency of a gas water heater, electric heaters are much more efficient.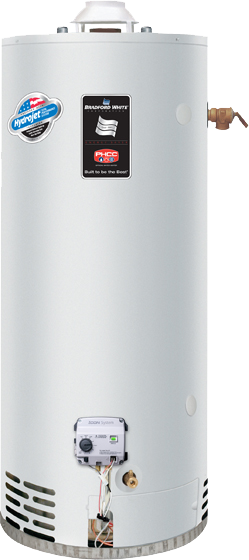 Gas Water Heaters
Because they're easy to install and cost about one-third the cost of an electric water heater, gas water heaters are popular options. A lot of residential and commercial water heating systems use gas (either natural gas or propane), and various appliances have been built to work with it so gas is the obvious choice. If your home or business has access to gas, installing a gas hot water heater might be the best option for you to help you save.

Tankless Water Heaters
If you're looking for a more efficient and reliable water heating system, tankless water heaters are the way to go. Tankless water heaters are also known as on-demand or instantaneous because they produce hot water only when needed. They do this by using a gas burner that heats up the water as it passes through without storing it in a tank. Therefore, tankless water heaters don't require any storage capacity in order to provide hot water for your household's daily needs.
The main advantage of installing a tankless system is its ability to provide continuous hot water without having to store large amounts of heated water at all times, as conventional systems do. This means that you'll be able to save money on your energy bill since you won't have any wasted power from constantly heating an entire tankful of cold tap water every time someone turns on their faucet!

Electric Water Heaters
If you're looking for a new electric water heater, we can help. We offer:
Cost-effective solutions that maximize energy efficiency and space-saving.
Installation services for both the new unit and recycling the old one, so you can get back to business quickly.
Maintenance plans to keep your new electric water heater running smoothly—and avoid costly breakdowns in the future!
If your old unit is on its last legs or has already stopped working completely, call Blue Ash Plumbing & Drain.

Gas Water Heaters
Gas water heaters are more efficient than electric models, but they're also more expensive. Gas-powered units cost more to install and maintain than their electric counterparts, but they can save you money over the long haul if you have an average or large household. If your home has a large family, consider getting a gas tankless water heater with an optional storage tank for those times when it gets busy and your hot water goes down the drain faster than it can be produced by the tankless unit itself.

Professional Water Heater Installation in the Greater Cincinnati, OH Area
We offer a variety of water heater installation services. We can help you choose the right type of water heater to fit your needs, as well as make sure it's installed correctly and working properly. Water heaters come in many different sizes, shapes, and materials. Here are some common questions we get asked about installing them:
How much does a water heater cost?
How do I install a tankless water heater?
How do I install an electric hot water heater?
The best way to find out how much your new or replacement unit will cost is by getting an estimate from us. We'll take all your information into account so that we can provide you with the most accurate quote possible for your situation when it comes to installation costs for both gas and electric hot water heaters – no matter what type of system you have!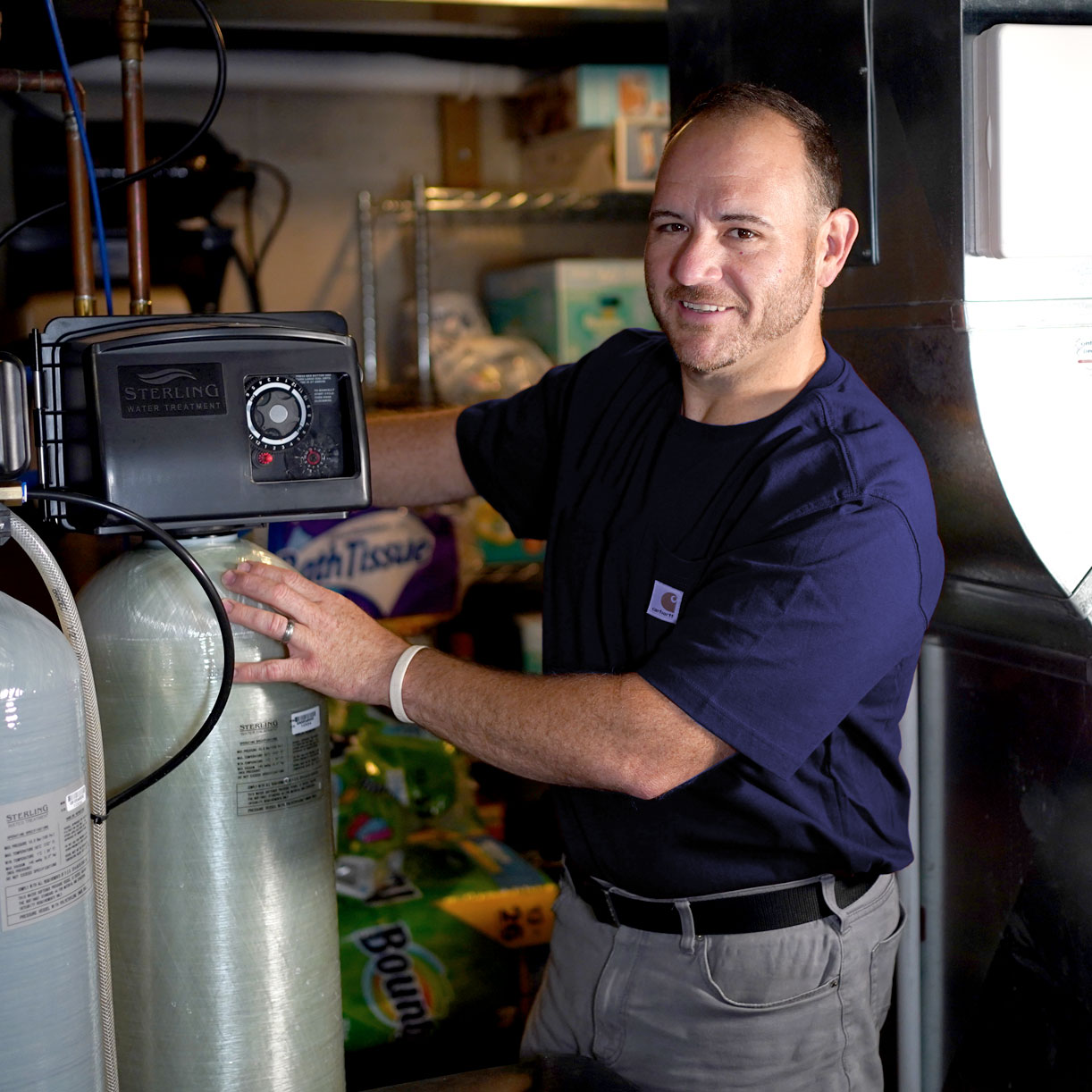 Expert Water Softener Repair, Maintenance & Installation Services in Southwest Ohio
If you live in Blue Ash, Ohio and are experiencing problems with your water softener system, contact us today. Our team can evaluate your system and offer expert repairs, maintenance, and installation services that will keep your home or business running smoothly.
Water softeners are used to remove minerals from water—generally calcium and magnesium—that cause scale build-up on pipes, fixtures, and appliances. They're especially effective at removing these minerals when they occur in high concentrations like those found in Southwest Ohio's hard water supply areas.
If you have hard water in your home or business, we highly recommend installing a permanent water softener system so that the problem doesn't get out of hand.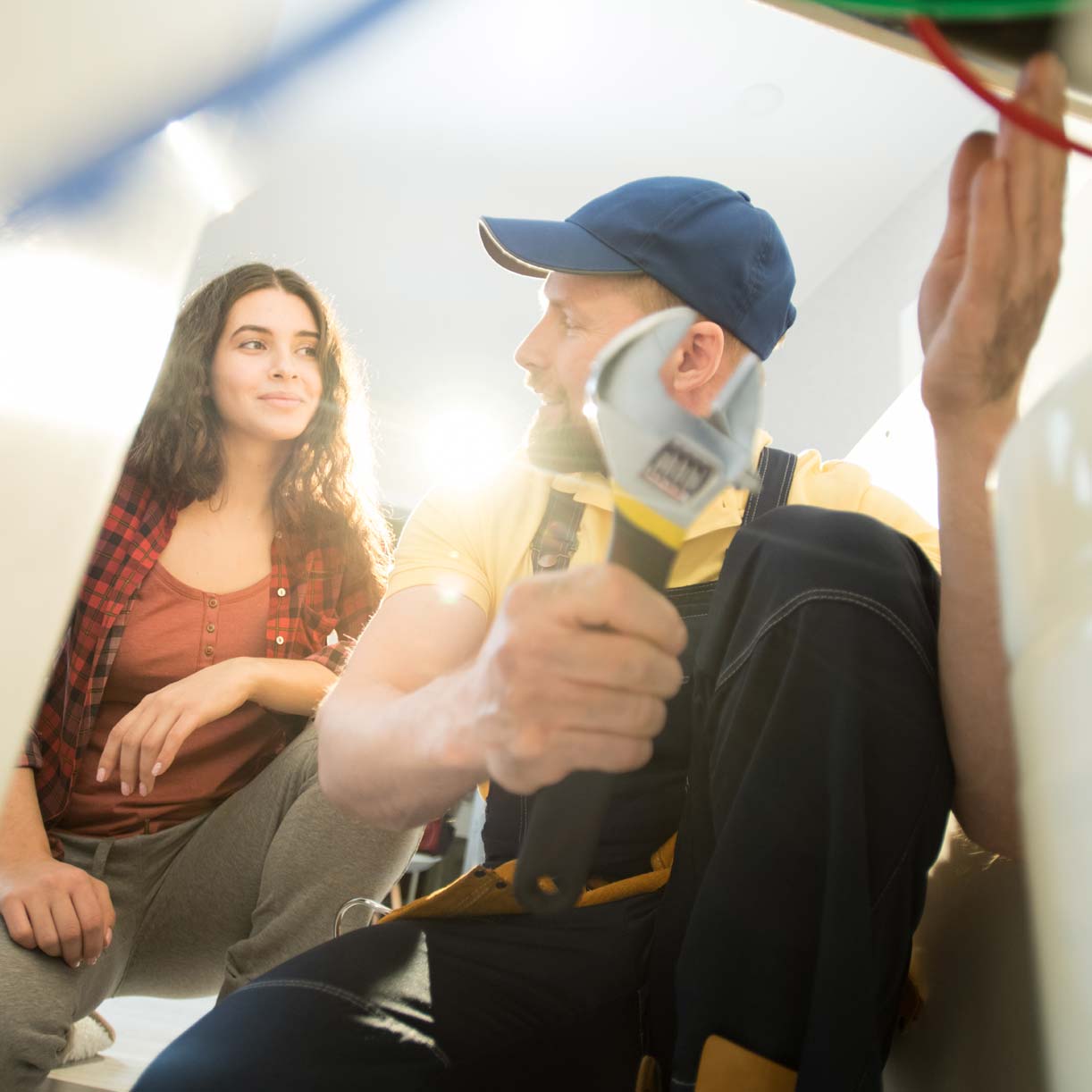 Frequently Asked
Water Heater & Water Softener

Questions

Blue Ash Plumbing & Drain is the best choice for plumbing repair and maintenance in Blue Ash, OH. We have been in business for over 10 years, offering high quality workmanship at reasonable rates. Our licensed plumbers are bonded and insured, so you can rest assured that their work will be done to code. They are also members of the Better Business Bureau and have earned a 5-star rating on Google as well as Angie's List. 
How long should a water heater last?
A water heater should last at least 10-12 years if properly maintained, but there are some factors that can affect this. The most important thing to consider is the quality of your local water supply. If your home has hard water, it's likely that you will need to replace your hot water heater sooner than someone whose soft water system is working well.
If you're not sure how long your current unit might last, there are a few signs to look for:
Leaking from either the tank or pipes inside or outside of the house;
An unusual amount of sediment buildup at the bottom of the tank; and/or
A decrease in hot water pressure (i.e., fewer showers).
What size water heater do I need?
The size of your water heater should be determined by the number of people in your home, their ages, and how much hot water they use per day.
If you have a large family or like to shower often, you may need a larger tank than someone who is single and only uses the shower once or twice per day.
What is hard water?
Hard water is water that has a higher concentration of minerals in it. If you're experiencing any of these issues, your water may be hard:
Scale building up in pipes and appliances
Mineral deposits on dishes, laundry, and shower
Experiencing a Plumbing Emergency? Call Blue Ash Plumbing & Drain
If you're experiencing a plumbing emergency, call Blue Ash Plumbing & Drain at (513) 995-4898. We are available 24 hours a day and 7 days a week to help you with any issues that may arise. Our plumbers are licensed and insured, so you can rest assured that we will be able to fix your problem quickly and efficiently. If you have any questions about our services or how they work, feel free to give us a call as well—our friendly staff will be happy to answer them!
24/7 Emergency Plumbing Service in Blue Ash, Ohio
We are available 24/7 to help with your plumbing problems. If you have a plumbing emergency, and it's not an easy fix, we will be happy to come out and assist you. We can handle any job, big or small. 
We are licensed, insured, and bonded so that you know that we are a safe company with professional employees who know what they're doing. We are part of a network of local plumbers throughout the area who can assist with any problem that comes up at your home or business, including: 
Sewer repair

 

Water damage restoration

 

Gas leak repair

 

Water heaters

 

Sinks and faucets

 

Toilets and toilet repair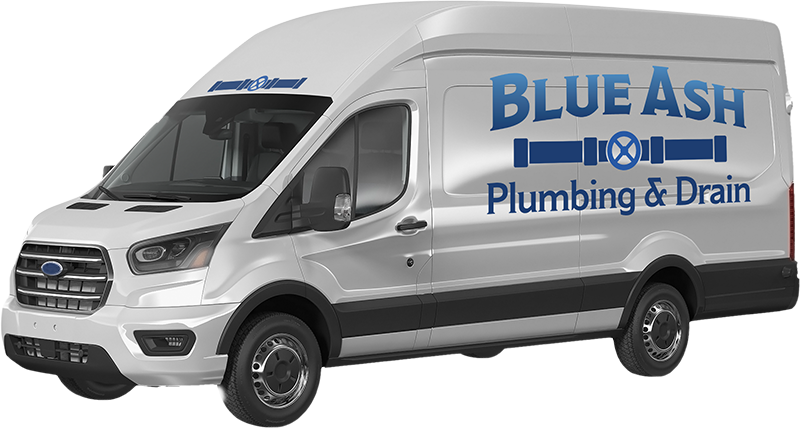 Schedule Your Emergency Service