Gas Water Heater Repair, Maintenance & Installation Services in Blue Ash, OH
Do you need help with your gas water heater? Blue Ash Plumbing & Drain can help. We offer professional gas water heater repair, maintenance, and installation services to the residents of Blue Ash and surrounding areas. We service both hot water heaters and gas lines, so whatever the trouble is, we have the expertise to fix it. We also offer emergency service for after-hour customers.
When it comes to installing gas water heaters in Blue Ash, Ohio, our team of professionals is the one to call. Whether you need a new tankless hot water heater or a replacement for an older model, we have the experience and expertise to get the job done right. If you're looking for top-notch service when it comes to installing gas water heaters in Blue Ash, Ohio, we've got your back! We know that replacing a broken or outdated unit can be stressful—but with us on your side, you can rest assured that your project will be completed efficiently and effectively.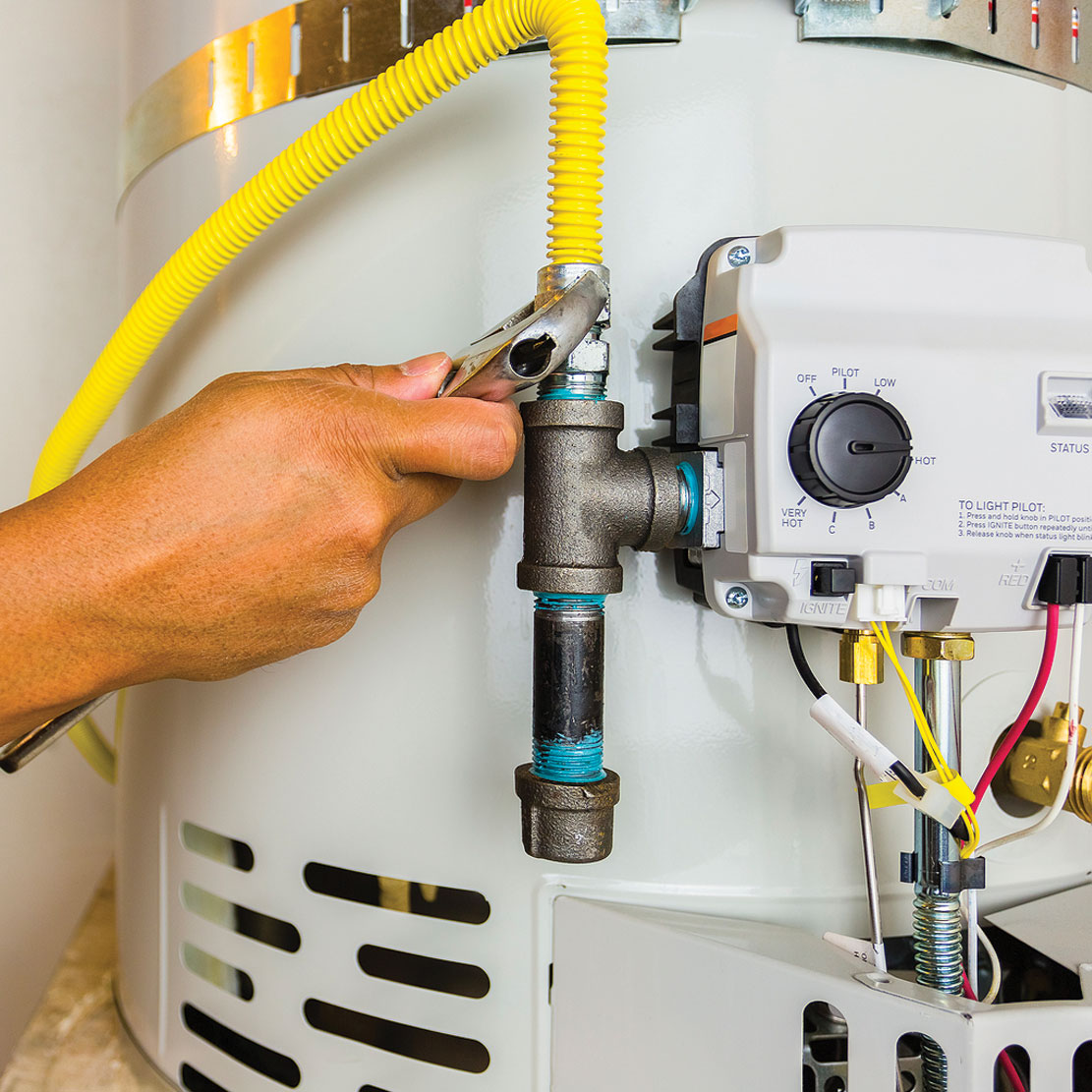 We're friendly and professional
We'll treat you with respect, and we'll always be on time.

We're knowledgeable and experienced
Our plumbers have years of experience in the plumbing industry, so they can tackle any issue that comes up!

We're honest and reliable
We make sure everything is completed properly before leaving your home or business premises at the end of each day (or night).

How Gas Water Heaters Operate
A gas water heater is fueled by natural gas, which is piped into a burner that heats the water. In most gas water heaters, this burner is located at the bottom of the tank, and the hot water is heated as it comes in contact with this flame.
As water passes over that flame, some of its heat is absorbed by the metal surface of the storage tank (called a heat exchanger). The rest of it escapes through small exhaust vents in pipes leading from your faucets or showerheads to provide ventilation for combustion processes taking place inside your unit's walls. A fan blows air across this vent opening so as not to waste any more energy than necessary during heating cycles. A thermostat turns off power when temperatures reach what you've set on its dial; otherwise, they'd keep heating until there wasn't any more liquid left!

Choose Blue Ash Plumbing & Drain for Gas Water Heater Installation in Cincinnati, OH
We are a family-owned and operated business. We are licensed, insured and have been in business for over 10 years. We have a 5-star rating with the Better Business Bureau. We offer same day service if you need it, but we also offer appointments at your convenience as well. We will never leave you waiting around on someone to fix your problems; we want to make sure that you not only get the job done right but also don't have to worry about it anymore! If you're looking for professional work at an affordable price, then look no further than Blue Ash Plumbing & Drain!
Benefits of Gas Water Heaters
When you choose a gas water heater for your home, you benefit from: Energy efficiency. Reliability. Simplicity of operation. Safety. You can also expect to see cost savings on your monthly energy bill when you install a gas water heater instead of an electric one. Also, many people prefer the look and feel of natural gas over electric heaters because they're more traditional in design and aesthetic appeal. Gas heaters often come with warranties that are longer than those offered by their counterparts (typically 2-10 years).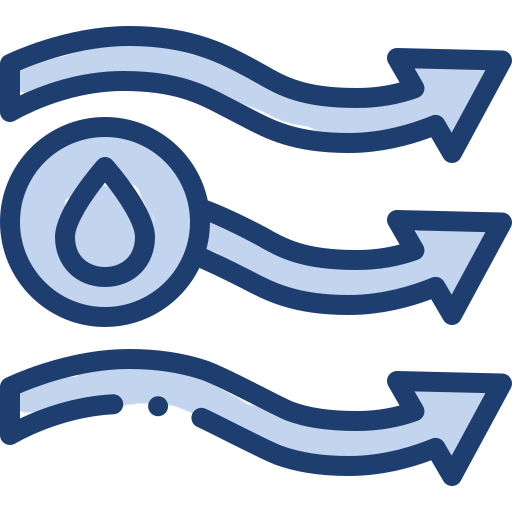 Flow Rates in Gas Water Heaters
As you may have noticed, different size water heaters are rated for different flow rates. A gas water heater's flow rate is measured in gallons per minute (gpm), and it's important because it determines how much hot water you can expect to get. 
For example: In terms of flow rate, a 40-gallon conventional gas water heater has a maximum output of 2.5 gpm while an 80-gallon tankless model has a 3.2 gpm rating—a difference that could be significant if you have several people taking showers at once or filling up bathtubs with hot water.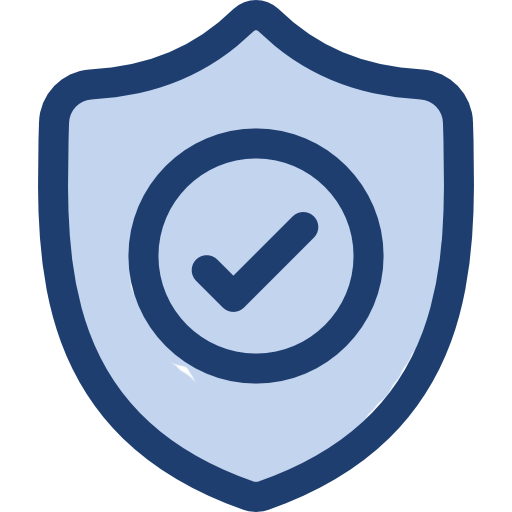 Condensing Water Heaters
Condensing water heaters are a more energy-efficient model than non-condensing models. They are also more expensive, but they are worth the investment. Condensing water heaters use technology that eliminates the need for venting, making them a safer and more reliable choice overall.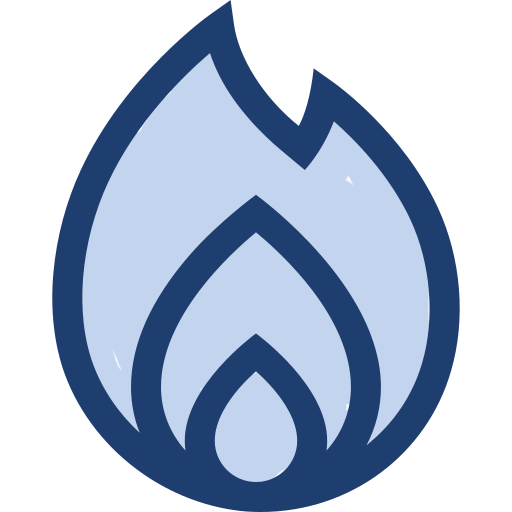 Natural Gas
Natural gas is a fossil fuel, which means it has been heating our homes for decades. Natural gas is made up of methane and other hydrocarbons. It is non-renewable, meaning that it takes millions of years to form, and we cannot create more natural gas right now or in the future. This isn't an issue because there's plenty of natural gas to go around on Earth today.
Natural gas is nontoxic, nonhazardous, and non-explosive, so you don't need to worry about inhaling any harmful chemicals while using your water heater or storing it in your home. The fact that it's nontoxic makes it clean-burning as well! You can breathe easier knowing that any harmful pollutants are safely contained within your water heater unit without compromising safety or quality of life at home.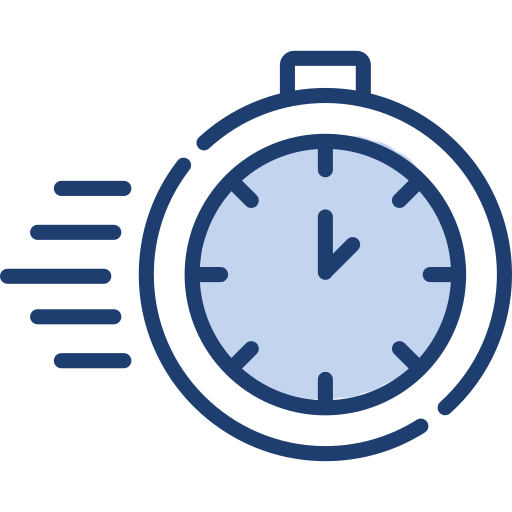 Gas Heats Up Fast
Gas water heaters heat up much faster than electric ones and are more efficient. In addition, a gas heater's installation is not as complex as an electrical one since there are no wires to run. This can save you time and money on your water heater repairs, installation, and maintenance services.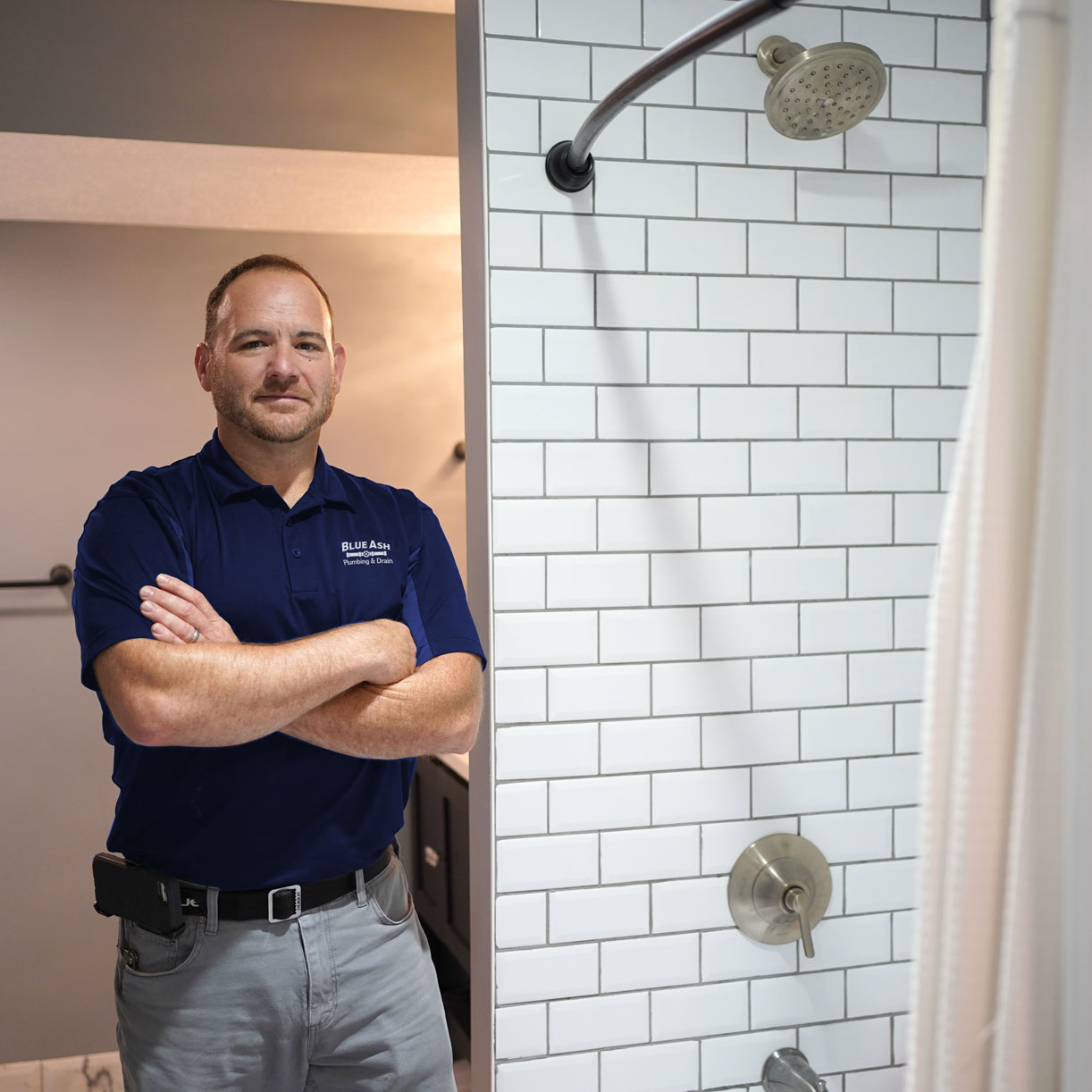 Frequently Asked
Gas Water Heater

Questions

Blue Ash Plumbing & Drain is the best choice for plumbing repair and maintenance in Blue Ash, OH. We have been in business for over 10 years, offering high quality workmanship at reasonable rates. Our licensed plumbers are bonded and insured, so you can rest assured that their work will be done to code. They are also members of the Better Business Bureau and have earned a 5-star rating on Google as well as Angie's List. 
Why don't I have hot water?
The first thing to do when you do not have hot water is to check if the circuit to the water heater is turned off. If this doesn't work and your hot water still isn't working, then there may be a problem with the heating element or burner assembly of your gas water heater. Either way, give us a call so we can take care of it for you!
Why is my water heater leaking?
If your water heater is leaking, it may be caused by one of the following:
Your water heater is not level.
The water heater is not properly insulated or has rusted through.
The flue is disconnected or blocked.
The vent pipe is clogged or disconnected (or there's no vent at all).
What size water heater do I need?
If you're not sure what size water heater to purchase, our expert technicians can help. To get started with the process, we will first need to know the following information about your current setup: 
The size of your home

 

Number of people in the home

 

How often you use hot water

 
24/7 Emergency Plumbing Service in Blue Ash, Ohio
We are available 24/7 to help with your plumbing problems. If you have a plumbing emergency, and it's not an easy fix, we will be happy to come out and assist you. We can handle any job, big or small. 
We are licensed, insured, and bonded so that you know that we are a safe company with professional employees who know what they're doing. We are part of a network of local plumbers throughout the area who can assist with any problem that comes up at your home or business, including: 
Sewer repair

 

Water damage restoration

 

Gas leak repair

 

Water heaters

 

Sinks and faucets

 

Toilets and toilet repair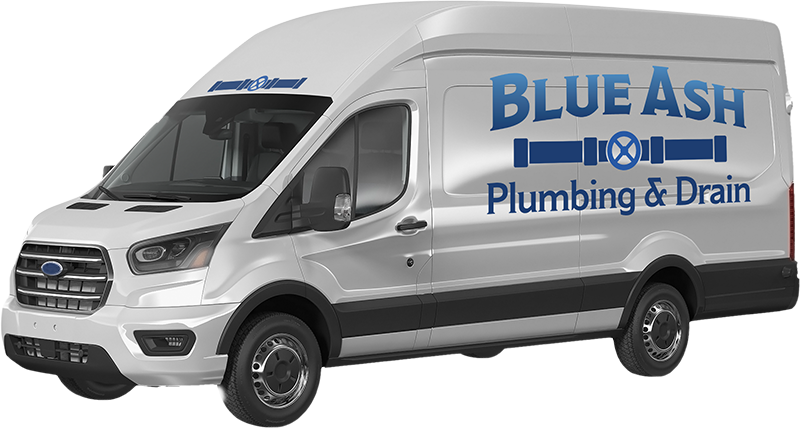 Schedule Your Emergency Service