Sump Pump Repair & Replacement in Blue Ash, OH
If you have a sump pump, it's a good idea to know how it works and the most common problems with them. When a sump pump breaks down, it can cause major damage to your home. At Blue Ash Plumbing & Drain, we have experienced plumbers who can repair or replace your sump pump quickly and efficiently.
If you're looking for sump pump repair, maintenance & installation services in Cincinnati, OH, look no further than Blue Ash Plumbing & Drain. We are a full-service plumbing company that offers a wide range of services, from well pump repair and maintenance to plumbing repair and diagnostics. We also offer 24-hour emergency services for all plumbing problems.

We're friendly and professional
We'll treat you with respect, and we'll always be on time.

We're knowledgeable and experienced
Our plumbers have years of experience in the plumbing industry, so they can tackle any issue that comes up!

We're honest and reliable
We make sure everything is completed properly before leaving your home or business premises at the end of each day (or night).

What Do Sump Pumps Do?
Sump pumps are used to remove water from your basement. Typically, a sump pump is installed in the lowest point of your basement, where it is designed to collect water when it enters your home. This allows you to keep the rest of your house dry by pumping out this water through a hose or drainpipe before it can accumulate and cause damage.
Sump pumps can be powered by electricity or by a motor, depending on how much power you need for your sump pump system. Most homeowners opt for an electric unit due to its lower cost and ease of installation, but if you want something more powerful than what an electric unit provides, there are other options available as well (such as gas-powered pumps).

Sump Pump Repair & Replacement in Blue Ash, OH
Common problems with sump pumps include clogged pipes or valves, electrical issues, broken impellers, and more. If you need help diagnosing these issues or replacing an old system with a new one, then contact us today!
There are a few common problems that may arise with your sump pump. A couple of these issues include:
Sump pump failure: Your sump pump may fail to work properly, or perhaps not at all. If this happens, you will have water flooding into your basement, and there could be serious damage to the structure of your home. The best way to prevent this from happening is by having an annual maintenance check performed on your sump pumps so that any issues can be addressed before they occur.
Sump pump is not pumping water properly: If your sump pump ceases to function as it should, it may become clogged with debris and cause more harm than good by lowering its efficiency as well as interfering with other parts of the system itself (such as removing air pockets). This can cause problems such as clogged pipes or even flooding! We recommend having regular inspections done on any existing pumps in order to ensure proper operation throughout each year's rainy season."
24/7 Emergency Plumbing Service in Blue Ash, Ohio
We are available 24/7 to help with your plumbing problems. If you have a plumbing emergency, and it's not an easy fix, we will be happy to come out and assist you. We can handle any job, big or small. 
We are licensed, insured, and bonded so that you know that we are a safe company with professional employees who know what they're doing. We are part of a network of local plumbers throughout the area who can assist with any problem that comes up at your home or business, including: 
Sewer repair

 

Water damage restoration

 

Gas leak repair

 

Water heaters

 

Sinks and faucets

 

Toilets and toilet repair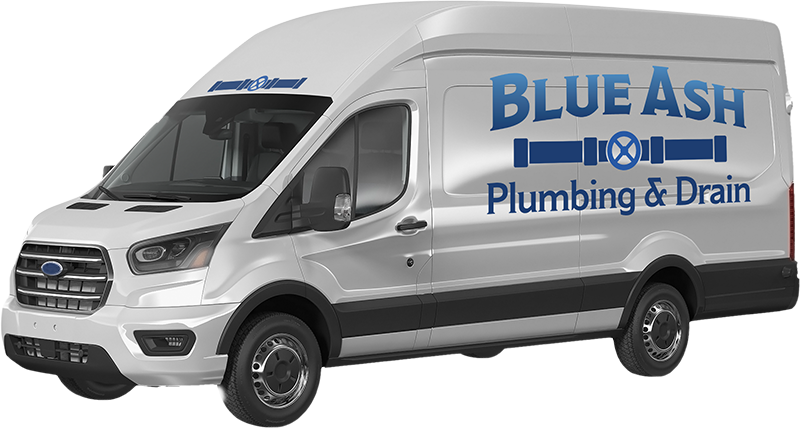 Schedule Your Emergency Service